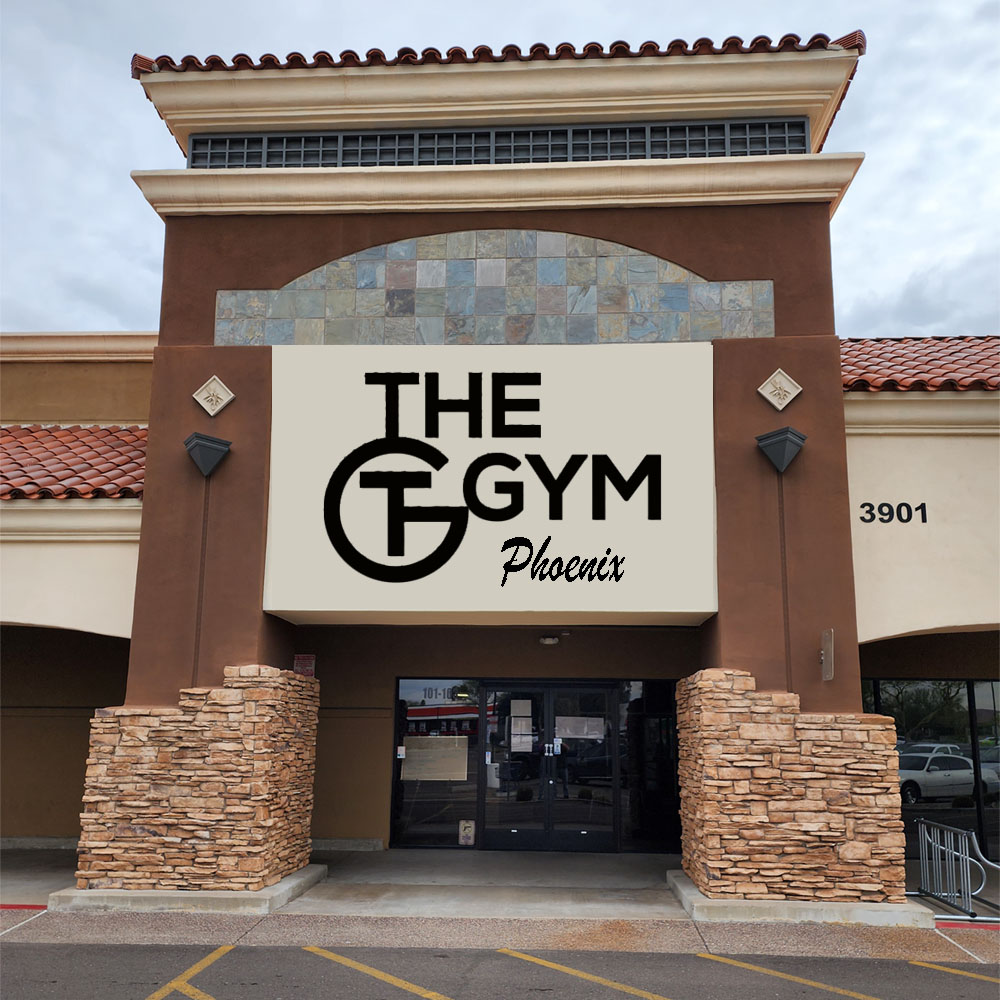 The TG The Gym brand is a gym concept that goes back almost 40 years to their first location in Pacific Beach California. TG's inspiration is the golden era of bodybuilding. TG The Gym spawn from the bygone days of Golds Gym, and World Gym.
It all started in 1986 when George Jackson and Rick Stephenson took over the failed Gold's Gym in Pacific Beach, CA. With several locations in CA, and now 2 in Arizona, TG The Gym continues to grow and expand.
Why TG The Gym Phoenix? Isn't there enough gyms?
The gym industry has changed dramatically over the decades. Many would say, gyms have gone soft. Today's gyms have lunk alarms, members get shushed for grunting too loud, and some gyms will even kick members out for dropping weights. They may as well say on their door, 'no heavy lifting allowed'.
What happened to the old school gym? What happened to the place where you could go to get your workout on without being scolded for making some noise? What happened to the gym where you shake the floor from a successful deadlift? In today's corporate box gym, those things are not allowed. The focus is to be a family friendly gym, a judgment free zone, a kinder softer gym with no big scary bodybuilders or powerlifters.
TG The Gym fills in the gap! TG provides a place for the hardcore, the heavy lifter, and the jacked-up bodybuilder. It's a safe place to be loud, to train hard and make some noise. At TG The Gym Phoenix, it's ok to be yourself, train hard and not look back. With that said, you don't have to be a bodybuilder or a powerlifter to be a member at TG Phoenix. If you're looking for a gym that will inspire you TG Phoenix is the place.
What can I expect at TG The Gym Phoenix?
TG Phoenix is being converted from a failed gym called 1440. Much of the original equipment is still there, however over time, it will be fully converted over to the TG brand. It will also be upgraded with equipment that is more to the TG standard for heavy lifters. You can expect to see continuous upgrades and equipment added throughout the first year of opening. You can also expect to encounter an incredible staff that is there to make TG Phoenix the best gym experience possible.
Something else TG The Gym is known for, is that TG is a safe place for women to train. TG The Gym has a zero-tolerance policy for harassment of any kind. Ladies, if you have a problem, please let the front desk staff know ASAP. This policy goes for anyone. We are also known as a gym that follows strict gym etiquette. We don't mind dropping weights but make sure the weighs are re-racked. We don't mind members doing videos for social media but do not get in the way or interrupt of other members. Sweat happens, so please wipe off the equipment you used.
How do I become a member?
Becoming a member at TG The Gym Phoenix is easy. TG Phoenix opens April 1st 2023. Come in for a tour and sign up with one of the helpful staff. There are several membership options, a TG Phoenix staff member will go over all the options with you to make the best choice that will meet your needs.